CDS AUDIO ET DVDS VIDEOS BOB L'ÉPONGE
Voici quelques informations sur les différents disques (cds audios et dvds vidéos) de
Bob l'Éponge
. Concernant les DVDs, je ne détaillerai que les coffrets des saisons complètes.
A ce jour, seules les 4 premières saisons sont disponibles en zone 2 (donc lisibles sur les lecteurs DVD achetés en France). La saison 5 est disponible en zone 1 dans 2 coffrets sur
Amazon.com
, tout comme le premier coffret de la saison 6.
Les cds audios sont plutôt rares surtout en France. J'ai cependant réussi à m'en procurer pour les présenter sur le site.
infos du 06/06/2012
Bande originale du film :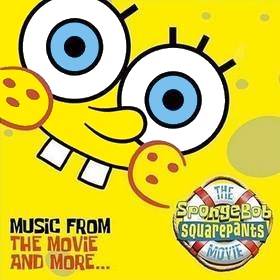 Toutes les chansons du film Bob l'Éponge sont sur ce CD. Attention, cet album n'est pas commercialisé en France donc ce sont les chansons anglaises.


SORTIE AMÉRICAINE : 09/11/2004

SORTIE FRANÇAISE : Aucune date annoncée

DURÉE : 40 minutes
CONTENU :
- 01_Spongebob Squarepants theme, par Avril Lavigne
- 02_Spongebob and Patrick confront the psychic wall of energy, par The Flaming Lips
- 03_Just a kid, par Wilco
- 04_The Goofy Goober song, par Mike Simpson
- 05_Prince Paul's bubble party, par Wordsworth
- 06_Bikini Bottom, par Electrocute
- 07_The best day ever, par Bob l'Eponge
- 08_They'll soon discover, The Shins
- 09_Ocean man, par Geen Ween
- 10_Under my rock, par Bill Fagerbakke
- 11_Now that we're men, par Patrick
- 12_Goofy Goober rock, par Tom Rothrock
- 13_You better swim, par Motörhead
- 14_The jellyfish song, par The Jellyfish Band - Plus-Tech Squeezebox
- 15_Spongebob Squarepants theme (Movie version), par Les pirates
Commentaires : La bande originale du film est loin d'être super, les morceaux ne sont pas entrainants du tout, à part peut-être la chanson des Gloutons Barjots.
REMONTER